Entry Instructions
---
Enter at

The Squaw Peak 50 and The Kat'cina Mosa 100K Events
are both a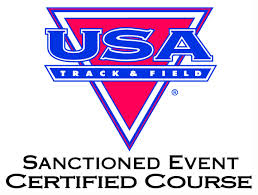 ---
3 Ultra Race Discount
If you are entering all 3 of the events, The  Bigfoot Snowshoe Festival 50K, Squaw Peak 50 Mile Trail Run, and the Kat'cina Mosa 100K Mtn Run, you need to fill out a separate entry for the

Kat'cina Mosa 100K

and

Snowshoe 50K

to get the early $45.00 discount. After you fill and submit your Squaw Peak entry, an invite will be sent to you for the other 2 events to fill out on Ultra signup. Total for all 3 with early Discount is $265.00.
---
Rollovers
For 2016 Rollovers, $55 of last year entry will be rolled over. So your entry this year will only be $80. Remember unless you are a 5 time finisher that you still have to go through the lottery. We will have a list using the email you sent in your withdrawal letter to confirm your rollover.
---
ENTRY FEES, REGISTRATION, WITHDRAWAL PROCEDURES, NO WAIT LIST, NO REFUNDS:
ENTRY FEE:

$135
WITHDRAWAL PROCEDURE:

If you wish to withdraw from the race. I need to have you

send me an email

dated on or before May 10th, stating your intentions to withdraw. There are NO REFUNDS, as a courtesy $80 of your entry fee will be rolled over for one year only … this is not a guaranteed entry to next years race. You still have to re-enter for next year. Withdrawal must emailed.
2017 Squaw Peak Entry Form @:

---
You are Visitor #